Divide Slashsite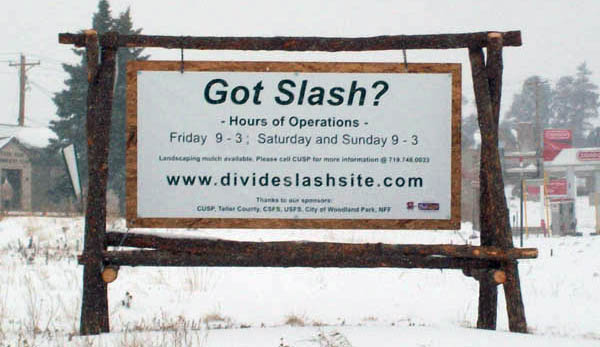 ---
Due to Unforeseen Circumstances: The Divide Slash Site will be CLOSED, today, July 28th, 2019.
We apologize for any inconvenience.
S. Hybrook Road – SE of Post Office in Divide
May 3rd,  to October 27, 2019
Friday, Saturday and Sunday
9am- 3pm
Special Closures 5/26, 7/5, 9/1
$12/ pick up load drop off, Cash or Check Only
FREE MULCH – You load it and take it away!
---
Calendar
*based on an average pick-up load filled to the top of the bed.