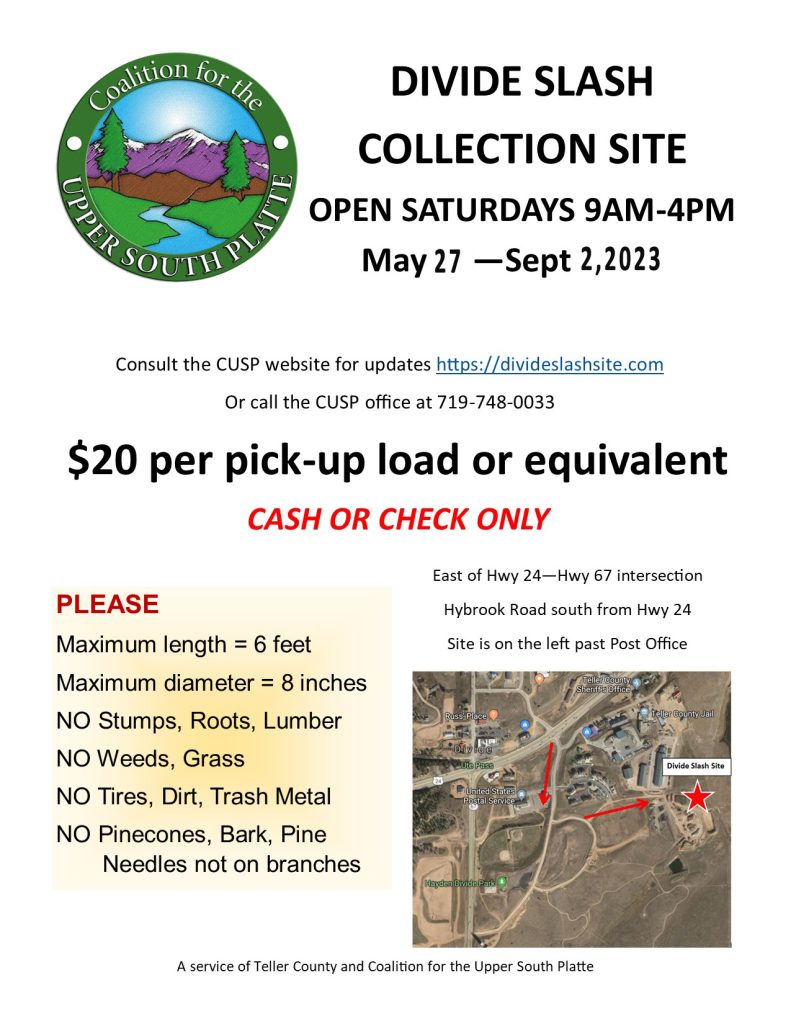 ILLEGAL DUMPING AT THE DIVIDE SLASH SITE IS STRICTLY PROHIBITED AND MAY RESULT IN THE SITE CLOSING PERMANENTLY.
Do you have enough slash for us to bring a chipper to you and your neighborhood?
Please consult the CUSP website for information regarding the Neighborhood Fuels Reduction Program (mobile chipping).
https://cusp.ws/forest-issues-2/chipper/
There are strict specifications for stacking slash that must be followed for the mobile chipping program, be sure to check the website or contact CUSP before you begin.
Calendar